10 Tips for Using Images More Effectively in Website Design
An effective web design will make your website stand out from your competition. Integrating remarkable images well into the design of your website will help you achieve this. We prepared useful tips for using images in website design to help you get the right pictures that will differentiate your brand and your message from others who offer the same products and/or services that you do.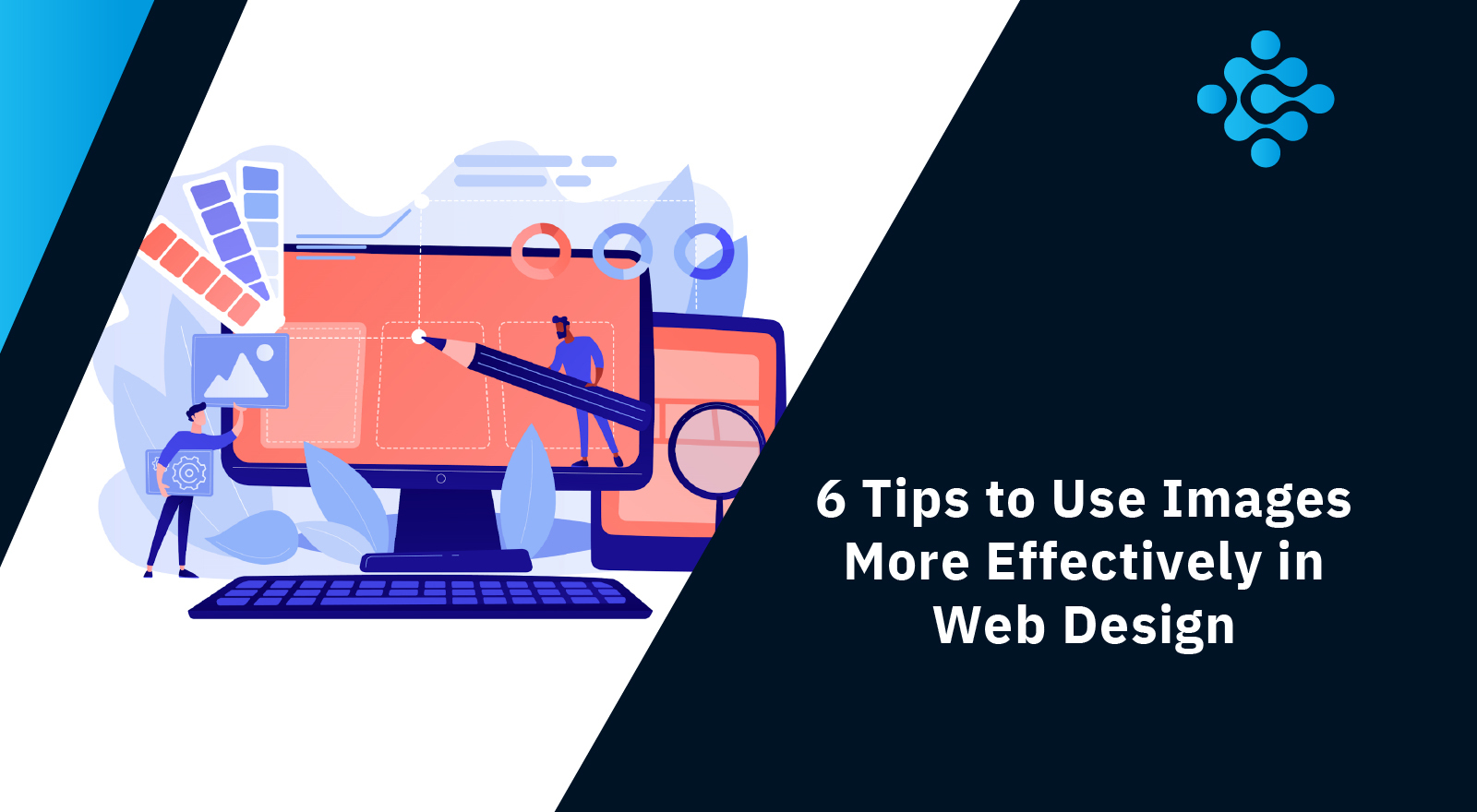 What are the things to consider in using images in a web design?
Tip #1:  Use Less Text in Images
Remember that 65% of the population are visual learners.  This means that people understand better with the use of images rather than words.  Pictures trigger memories and emotions.  Hence, your users will prefer more images than text.  If you want to impress and captivate your users, publish images that have significantly less text.
Tip #2: Impressive Above-the-fold
The above-the-fold part of our website is the upper part that your user can see before scrolling down.  Make it awe-inspiring to give your users a good reason to scroll down and read your content.  How should you use pictures effectively on the above-the-fold?
Use images that are not too large. 80% of your users will spend most of their time just looking at that portion of your website so make an impression that lasts.
Tip #3: Crop and Scale
How do you make pictures look good on a website?  Keep in mind how a picture will look on your website's page.  Crop and scale images before you upload them. Centralize the areas that you want your user's to focus on.  This will help you save time and improve the layout of your site.
Tip #4:  Use Original Images
Originality will pay off big time for marketing your brand.  Take pictures or hire someone to take pictures that you can use on your site, especially product photos.  Customize your images any way you want without having to worry about copywriting them.
Tip #5: Use Multiple Images for a Single Product
Gain customers' trust if you are developing a multi-vendor selling website.  With a high-quality product image and a proper description, you can gain the trust of your potential customers.  Multiple images help your users get a complete idea of what they expect from your product or service.
Tip #6: Prioritize User Interface (UI)
Images can make screens look impressive and welcoming or unmanaged and disheveled, significantly impacting user interface.  Always pay attention to the transition of pictures from desktop UI to mobile UI.  Make sure that the quality of your images will be the same on both applications.
Tip #7: Relevant and Meaningful Images
What images should you use on your website?  Your images should match your content and your message.  Otherwise, your users won't find your website impressive.  Images that support your content and provide a more precise and in-depth understanding of your products and/or services will get people motivated and inspired to learn more about what you offer.
Tip #8: Top-Notch Logo Design
Your logo is your brand's message.  It's usually the first image that your users get in contact with.  A good logo on your website has the power to attract visitors.  It's the most important image that creates your identity.  Create a top-notch logo that is authentic and well-placed.
Tip #9: Gripping Background Images
One of the most important tips for using images in website design is to use the right background pictures.  They set the tone of your site, hence, the background picture on your website should be very gripping.  Make sure that the images do not have blurred or stained impacts.  Your site's traffic will be affected by how attractive or enjoyable your background images are.
Tip #10:  Right Image Type
Use the right file type because it will definitely impact the interface and the loading time of your website.  The type of file formats best for uploading images to your site are:
JPG for images with vibrant colors
PNG for images and graphics that have flat colors and for images used as a transparent background
GIF for animated graphics
You can get a custom web design service at Infintech Designs where all images in your website will be optimized following these tips for using images in website design.
REFERENCE:
https://freelance-webdesign.co.uk/tips-for-using-images-in-web-design/